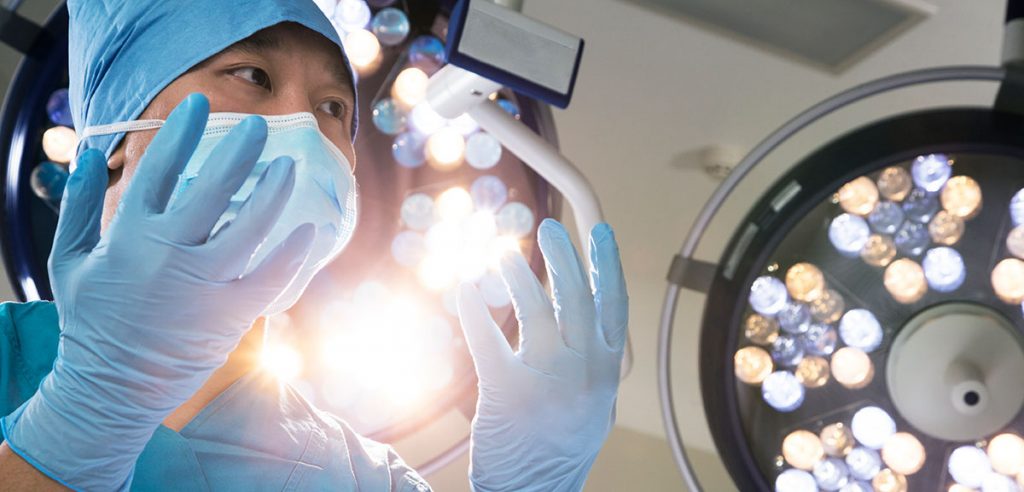 General Surgery
The surgical specialty known as General Surgery focuses on surgically treating a wide range of ailments.
Our general surgeons have specialized knowledge and experience in all primary components of surgery:
Alimentary Tract -Including the esophagus and related organs
Abdomen and its Contents – such as the stomach, liver, pancreas, spleen, gallbladder, small intestine, large intestine, and appendix
Breast, skin, and soft tissue
Endocrine System
Surgical Oncology
The vast knowledge and expertise, coupled with advanced technology and personalized care, help make us the preferred choice in outpatient surgical services.
Some of our General surgical procedures include:
Laparoscopy is a minimally invasive surgical technique. There is a wide range of applications for this type of surgery, including hernia surgeries, gallbladder removal surgery, appendectomy, colon surgery, anti-reflux surgery, and stomach surgery.
A hernia is a condition in which tissue or an organ protrudes through an abdominal wall opening.
Although some hernias don't manifest symptoms, others may cause pain or a heavy sensation in the affected area.
A biopsy is a surgical procedure that involves taking a small sample of body tissue to be examined in a laboratory.
Our surgeons can take a tissue sample from almost anywhere in the body through minimally invasive procedures, including the skin, internal organs, and other structures.
A mastectomy involves the surgical removal of all breast tissue from a breast as a way to treat or prevent breast cancer.
Whenever possible, our surgeons utilize the latest mastectomy techniques to preserve breast skin and allow a more natural breast appearance following the procedure.
Our experienced surgical team provides a range of colorectal procedures, including minimally invasive abdominal and colorectal procedures for qualifying patients.
Our colorectal procedures include but are not limited to:
Ambulatory hemorrhoidal surgery
Repair of fistula and fissure
Laparoscopic or open rectal prolapse repair
Laparoscopic and open colectomy
Surgery for polypoid disease of the colon and rectum
Laparoscopic gall bladder or gall stone removal
Who Can Benefit from General Surgery?
Many patients can benefit from our surgical expertise, state-of-the-art facilities, and advanced technology.
Surgical produces used to identify, remove, or repair damaged tissue can be lifesaving and are known to extend and improve patients' lives.
Patients experiencing a range of symptoms or those diagnosed with certain medical conditions can take advantage of our safe, convenient, and highly successful procedures.